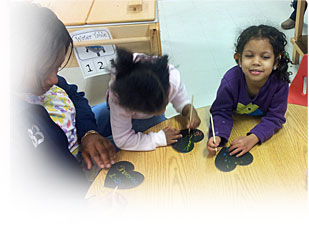 Mission Statement: "To provide families with high quality care for their school aged children through positive adult interactions, engaging activities, and new experiences."
The School Age Connections Program is designed to keep children engaged physically and intellectually.  We identify and address their specific needs and interests and enrich their minds and bodies individually, as well as collectively.  Students are encouraged to participate in group activities to foster social skills, but are also supported in self-choosing activities that cultivate independence and intrinsically-motivated learning.
We believe the purpose of school age care is two-fold:
Children should be cared for in a safe, nurturing environment that parents can trust when children and parents are apart.
Children should be involved in a developmentally appropriate program, which fully promotes each child's physical, social, emotional, and intellectual skills.
We strive for an atmosphere that respects the individual differences of children and their parents, and yet appreciates the similarity in all of us.  Additionally, we set high standards for our program as an example in our community of the quality childcare services that all children deserve.